Regal Blend
2016 Show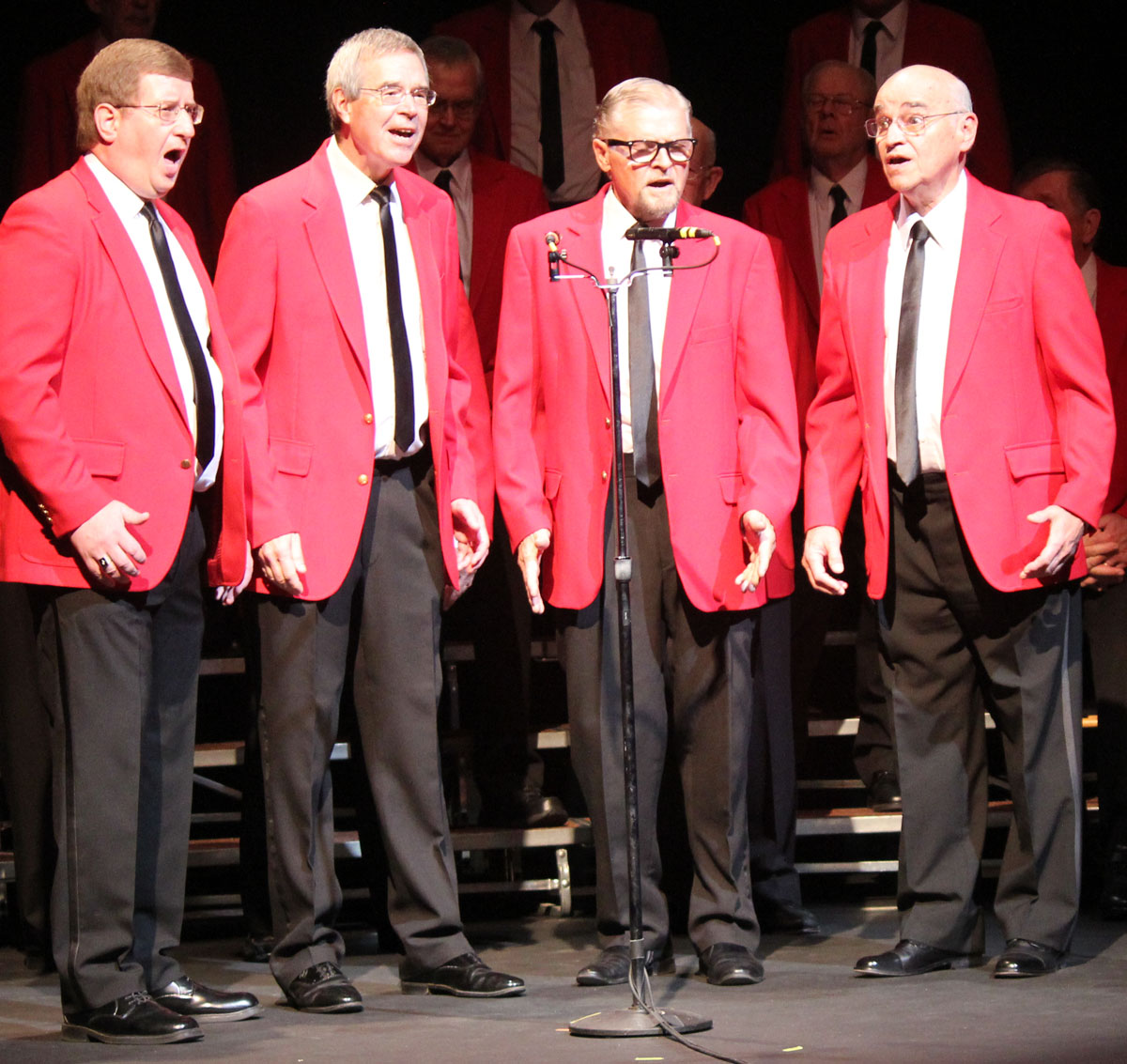 Regal Blend
As the group marks 17 years since its formation, albeit with multiple membership changes, they have constantly enjoyed delivering Singing Valentines, competing against other quartets at contests, and performing for area events.


Brent Frankenhoff (Tenor)
has been involved in many aspects of publishing from writing and editing to design and ad sales for more than 25 years. You may have seen his work in such varied publications as Comics Buyer's Guide, Antique Power, and Amherst's Community Spirit.


Joe Larson (Lead)
is the remaining founding member of Regal Blend. Just when he thinks he's out, he gets pulled back in or pulls other guys in to make four-part harmony. Retired from Sentry Insurance's IT department, he finds himself busy with several musical groups


Boleslaw Kochanowski (Bass)
makes his anvil sing as he produces artistic and functional items in metal in his shop near Junction City. You can see his work adorning the cupola of Old Main on the UW-Stevens Point campus, elsewhere around town, and at
www.boleslawkochanowski.com.
Fred Krause (Baritone)
is a retired printer. He and Brent share printing and publishing stories to the complete lack of interest of Joe and Boleslaw. As a licensed small airplane pilot, Fred can fly us to those gigs that are too far to drive to. (Like that's ever going to happen.)

Click here for a video of us singing the Point Beer jingle at the afterglow in October 2017.

More information on Regal Blend is available from Joe at 715-344-1182 or email
joe@regalblend.com.
Photo by Maggie Thompson.