Regal Blend
2015 Singing Valentines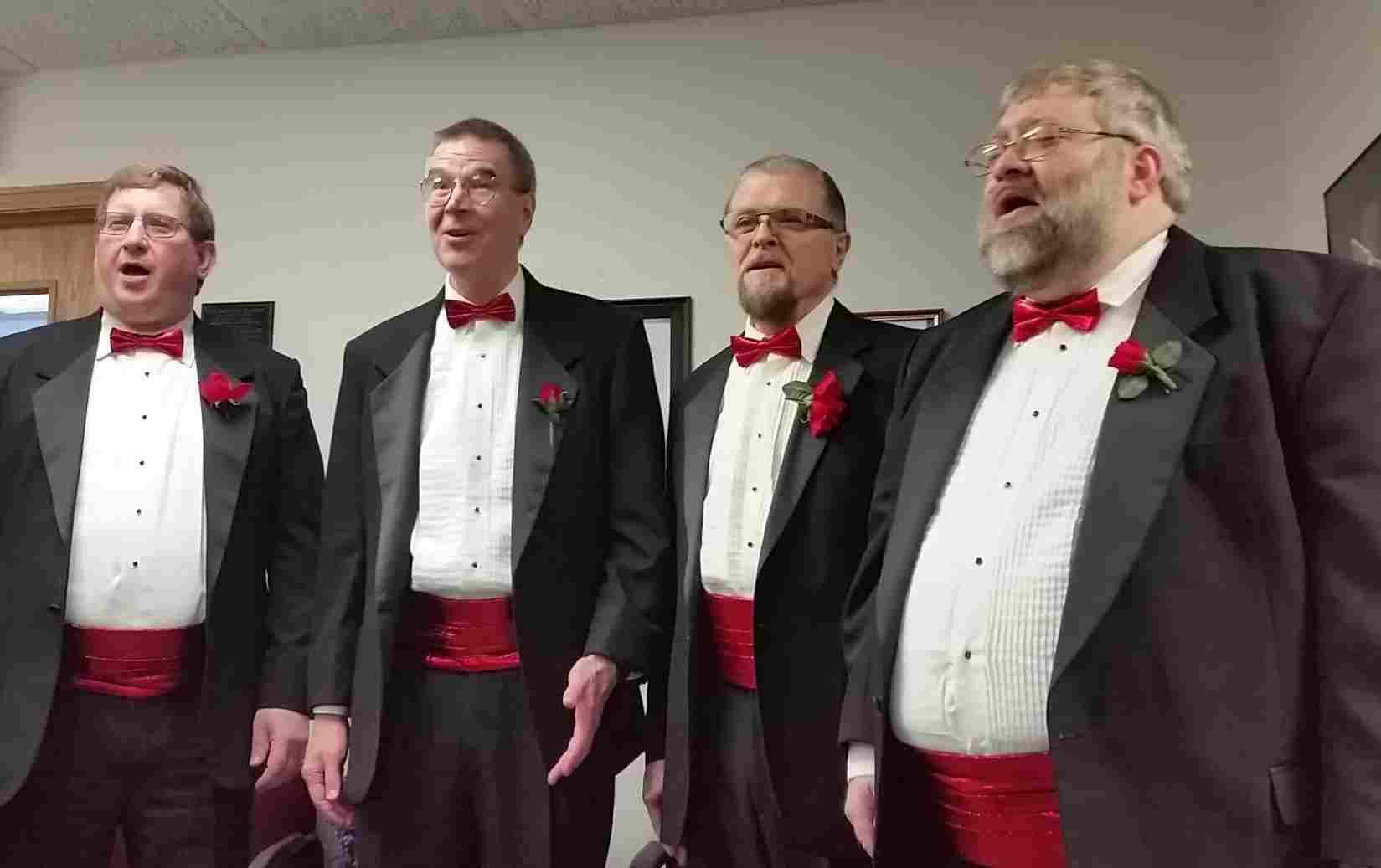 Regal Blend
As the group approaches its 15th year, Regal Blend has been busy initiating a new bass into the group, having a great time with Singing Valentines, competing at the Spring Convention, and performing for area events.


Brent (Tenor)
has been an editor, proofreader, and copywriter for almost 25 years.


Joe (Lead)
is the remaining founding member of Regal Blend. Just when he thinks he's out, he gets pulled back in or pulls other guys in to make four-part harmony.


Boleslaw (Bass)
makes his anvil sing as he produces artistic and functional items in metal in his shop near Junction City. You can see his work adorning the cupola of Old Main on the UW-Stevens Point campus, elsewhere around town, and at
www.boleslawkochanowski.com.
Rich (Baritone)
enjoys Barbershop singing so much that he also sings with the River Valley Harmonizers in Wausau. In his day job, he wrecks, er, fixes computer systems.

More information on Regal Blend is available from Joe at 715-344-1182 or email
joe@regalblend.com.